Note: This article was originally published on my online marketing blog.
If you're too busy with the demands of daily life, podcasts are great resources to get your fill of the latest marketing trends, insights, and tips. Besides, you can listen to podcasts just about anywhere — while commuting, working out at the gym, or even during work.
With tons of business podcasts on Apple Podcasts, Google Podcasts, and several other podcast listening platforms, it can sometimes be too overwhelming to keep track of all the podcasts and the numerous episodes. For this reason, I've made a list of the best marketing podcasts.
Regardless of your expertise in marketing, you'll find something useful in the podcasts listed here.
Here are the 21 best marketing podcasts you should subscribe to.
**1. **Marketing School with Neil Patel & Eric Siu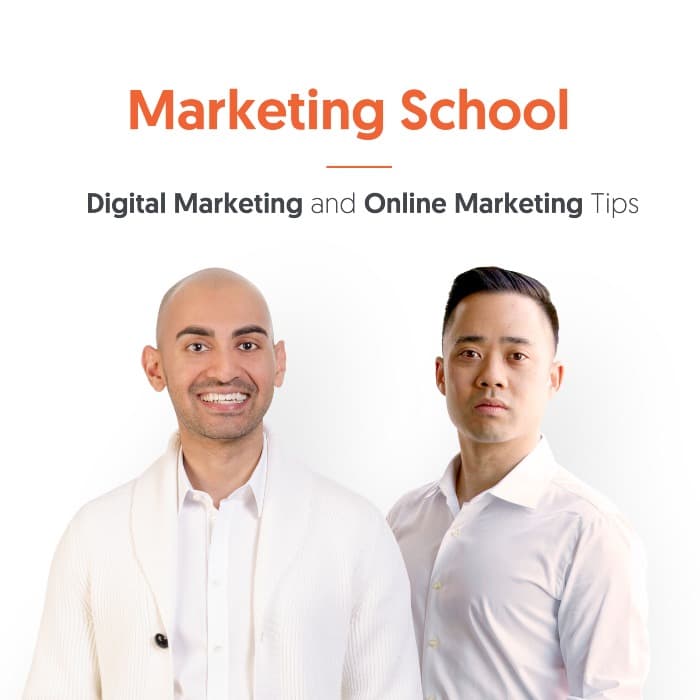 Neil Patel needs no introduction in the marketing community. Aside from co-founding companies such as Kissmetrics, CrazyEgg, and QuickSprout, he also blogs regularly at NeilPatel.com. If you're a fan of his content, then you'll also find Marketing School podcast entertaining and useful.
Neil Patel co-hosts this podcast with entrepreneur and marketing expert Eric Siu. Each new episode contains 5-10 minutes of actionable marketing advice every single day. If you don't have the time to listen to lengthy podcasts, then this is one podcast you should subscribe to.
**2. **Social Media Examiner Podcast
The Social Media Examiner (SME) podcast is just as popular as the blog, and it's hosted by SME's founder Michael Stelzner. If you're in the social media space, then this is one podcast you just can't miss as it's easily the #1 social media marketing podcast.
SME offers two weekly audio podcasts to help boost your social media marketing skills and keep you up-to-date with the ever-changing world of social media. Each podcast is 45 minutes long, featuring success stories and expert interviews from leading social media marketing pros.
Whether you're looking for in-depth expert advice or just want to keep up with the social media news of the week, you'll discover knowledge you need to make your business grow.
**3. **The Smart Passive Income Podcast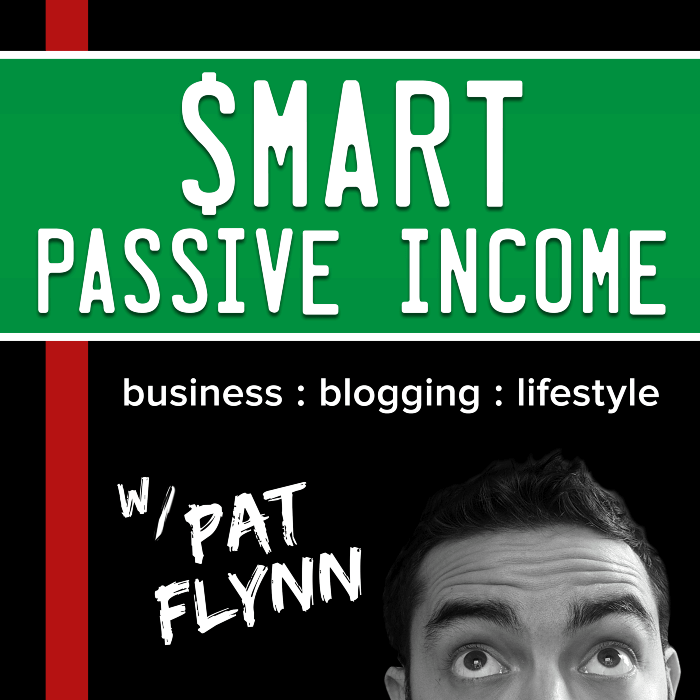 If you're a blogger, then you've probably heard of Pat Flynn before, even if you've not read any of his articles or listened to his podcast. In the Smart Passive Income podcast, Pat Flynn reveals his business and blogging strategies, income sources, and killer marketing tips and tricks to help you stay ahead of the curve.
Past guests on the podcast have included Gary Vaynerchuk, Michael Hyatt, Tim Ferriss, and Ramit Sethi.
If you'd like to uncover secrets behind affiliate marketing and generating passive income, then Pat Flynn's SPI podcast is a must-listen.
**4. **Online Marketing Made Easy Podcast with Amy Porterfield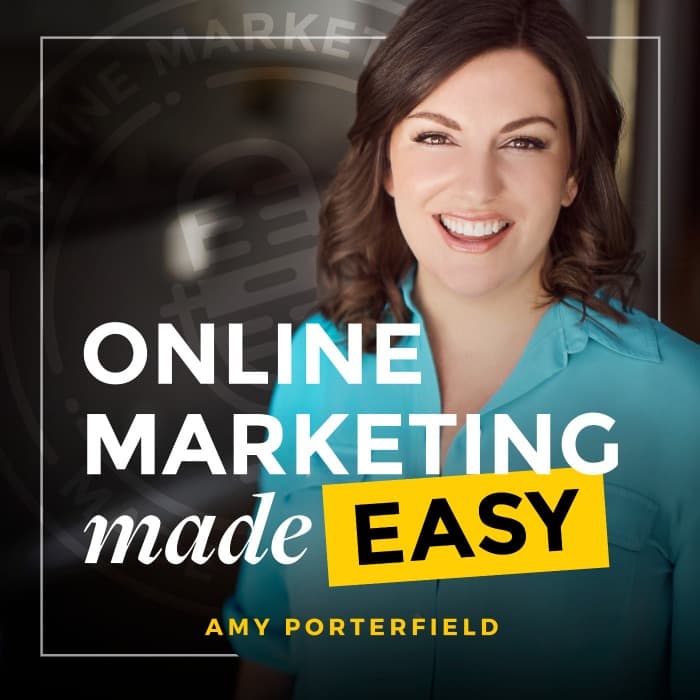 Online Marketing Made Easy is a top-rated business podcast hosted by online marketing expert Amy Porterfield, tailored mostly towards small business owners.
Her podcast features expert interviews, mini execution plans, and behind-the-scenes secrets of Amy's biggest launches, all tied together with actionable marketing tips.
5.Everyone Hates Marketers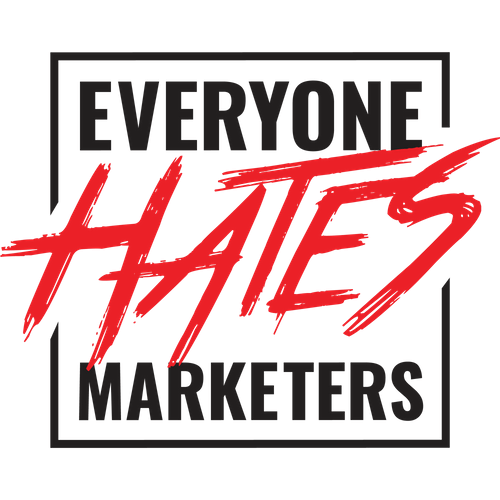 Hosted by Louis Grenier, Everyone Hates Marketers is a no-fluff, actionable marketing podcast for people sick of shady, in-your-face marketing. In the podcast, Grenier interviews marketers and entrepreneurs who are doing marketing the right way. The podcast focuses on helping listeners get more website visitors, more leads, more customers, and more long-term profits, by using good marketing.
Past guests on the show have included Seth Godin, Nir Eyal, Rand Fishkin, Noah Kagan, and Sujan Patel.
**6. **The Science of Social Media by Buffer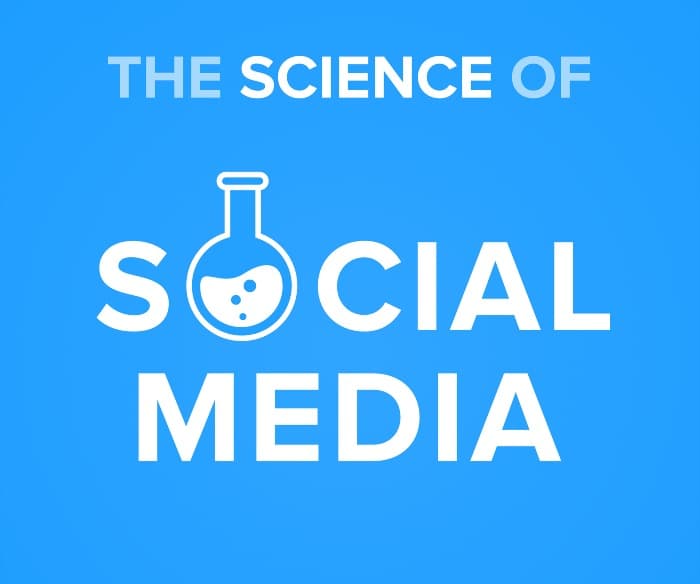 Buffer's blog is one of the top marketing blogs on the web and their podcast is just as good. Hosted by Buffer's Brain Peters, the podcast covers social media marketing stories, insights, experimentation, and inspiration.
With each new episode, you get the latest in social media marketing news, tips, and strategies.
7.Marketing Scoop Podcast by SEMrush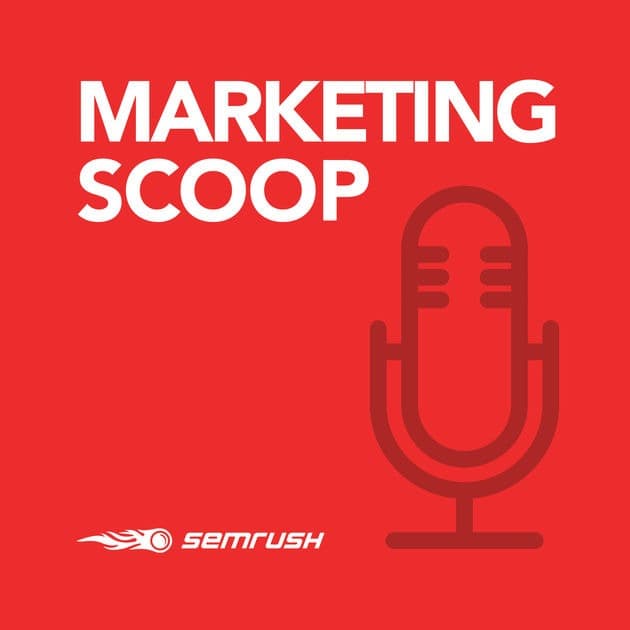 A weekly podcast by SEO juggernaut SEMrush where they uncover the latest digital marketing headlines that impact your business and marketing strategy.
Each episode, they invite industry experts to share and analyze the latest trends in digital – from SEO to advertising to content marketing.
**8. **Marketing Over Coffee
EventHero's VP of Marketing, John J. Wall, and Podcamp's co-founder, Christopher Penn host this popular weekly podcast where they cover both classic and new marketing tactics. The show is recorded in a local coffee shop every week and published on Thursday mornings.
Each show is about 20 minutes long and is filled with the kinds of marketing tips and tricks that you can only get from casual conversation outside of the office.
9.The GaryVee Audio Experience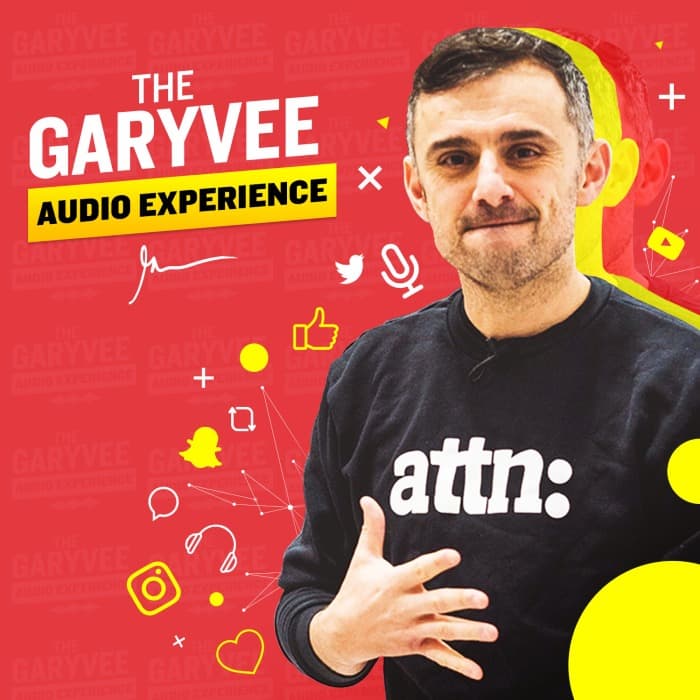 The mega-popular serial entrepreneur Gary Vaynerchuk aka Gary Vee has his own podcast where he shares tips and advice on marketing, social media, and entrepreneurship.
Gary Vee is one of the most active marketing influencers on social media, especially on Snapchat and Instagram, and if you happen to be one of his followers, then you'd know he doesn't hesitate sharing his knowledge with his fans.
If you like his tips and advice on entrepreneurship and marketing, tune into this podcast regularly and you won't be disappointed.
10.Noah Kagan Presents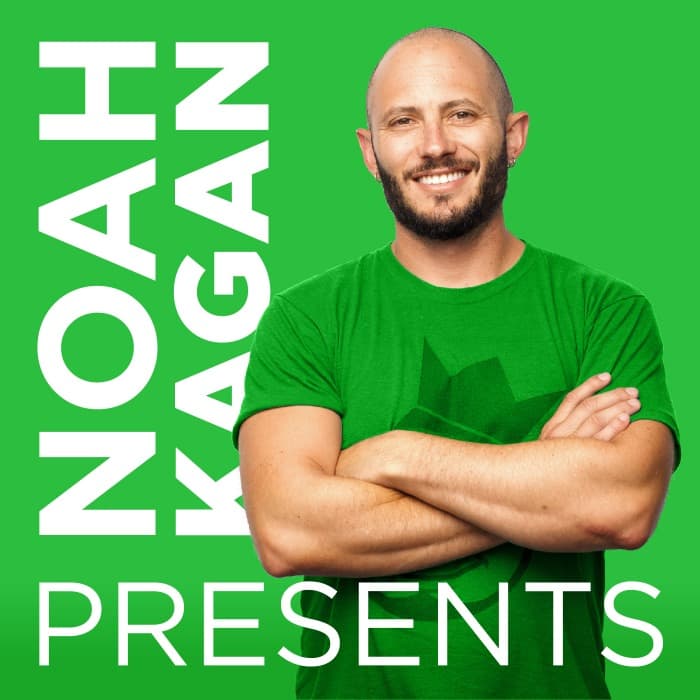 If you frequently buy your marketing tools at discounted prices from AppSumo or use the Sumo plugin to grow your email subscribers, then you'd love to know that Noah Kagan, Chief Sumo at AppSumo and Sumo, hosts a podcast called "Noah Kagan Presents".
In his podcast, Noah shares his best strategies to grow your business, improve productivity, and live a happier and more successful life.
**11. **Copyblogger FM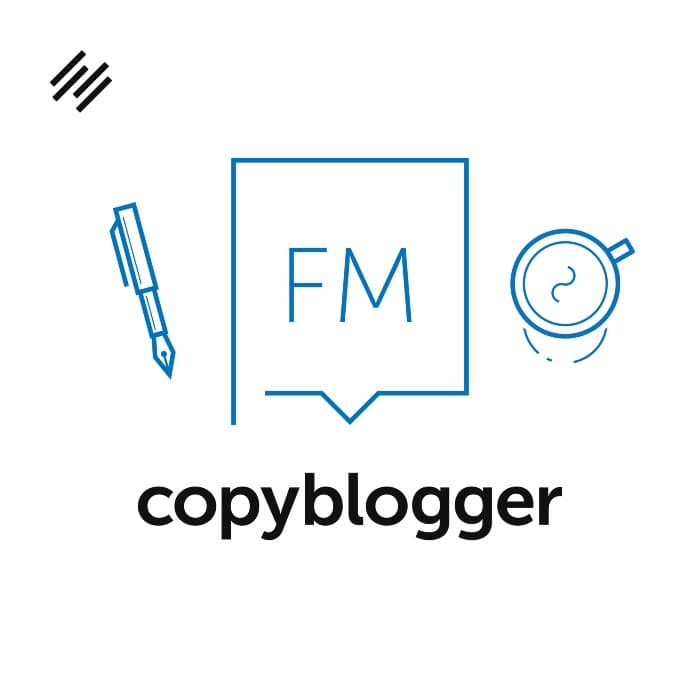 Sonia Simone of Copyblogger hosts this weekly podcast, where she and a cast of rotating experts analyze the week in content marketing, copywriting, email marketing, conversion optimization, mindset, and much more.
If you're looking for tips and strategies to improve your content marketing and copywriting skills, then this is one podcast you shouldn't miss.
**12. **The Tim Ferriss Show ![Tim-Ferriss-Podcast (1).jpg](https://spotlight.radiopublic.com/podsite/3cf52af7-832b-415b-8b50-ba60ab7197b2/4c0f540d.Tim-Ferriss-Podcast %281%29.jpg)In his podcast\, the best-selling author and entrepreneur invites special guests from eclectic areas (investing\, sports\, business\, art\, etc.) to extract the tactics\, tools\, and routines they use. This includes their favorite books\, morning routines\, exercise habits\, time management tricks\, and much more.
The Tim Ferriss show is the #1 business podcast on all of iTunes. It is also the first business podcast to pass 100,000,000 downloads, and it has been selected as "Best of" iTunes for three years running.
Past guests on Ferriss' podcast have included Arnold Schwarzenegger, Jamie Foxx, Edward Norton, Tony Robbins, Peter Thiel, Amanda Palmer, Malcolm Gladwell, Vince Vaughn, Rick Rubin, Reid Hoffman, Jon Favreau, and many more.
13.HBR IdeaCast by Harvard Business Review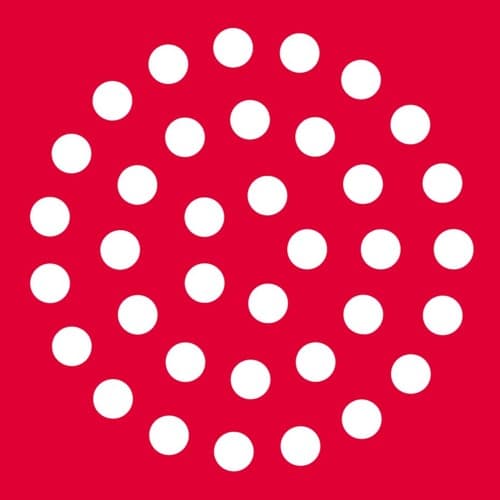 If you like reading Harvard Business Review articles, then you'll love this podcast as well.
HBR IdeaCast is a weekly podcast featuring the leading thinkers in business and management from Harvard Business Review. The podcast is hosted by Sarah Green Carmichael who is an executive editor at Harvard Business Review and a regular speaker and moderator at conferences like SXSW, the Drucker Forum, and Thinkers50.
**14. **Growth Mapping Podcast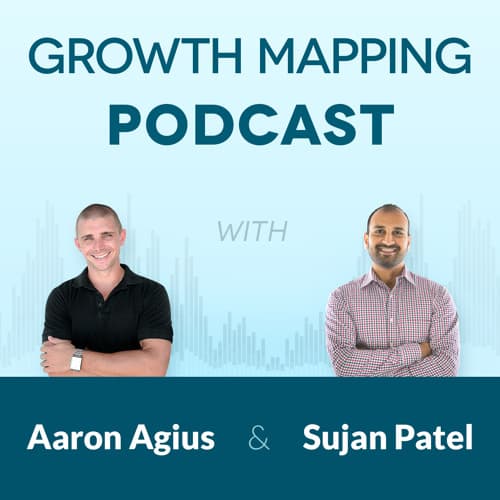 Hosted by content marketing experts Sujan Patel and Aaron Agius, the Growth Mapping podcast uncovers customer acquisition strategies to grow your business.
Each episode is 15 – 25 minutes long, and will cover one topic that will move the needle in your marketing efforts.
**15. **Growth Everywhere Podcast with Eric Siu
Aside from the Marketing School podcast he co-hosts with Neil Patel, Eric Siu runs his own podcast called Growth Everywhere which is a weekly interview series with marketers and entrepreneurs.
Tune in to this podcast to get the latest in digital marketing and entrepreneurship.
**16. **The EntreLeadership Podcast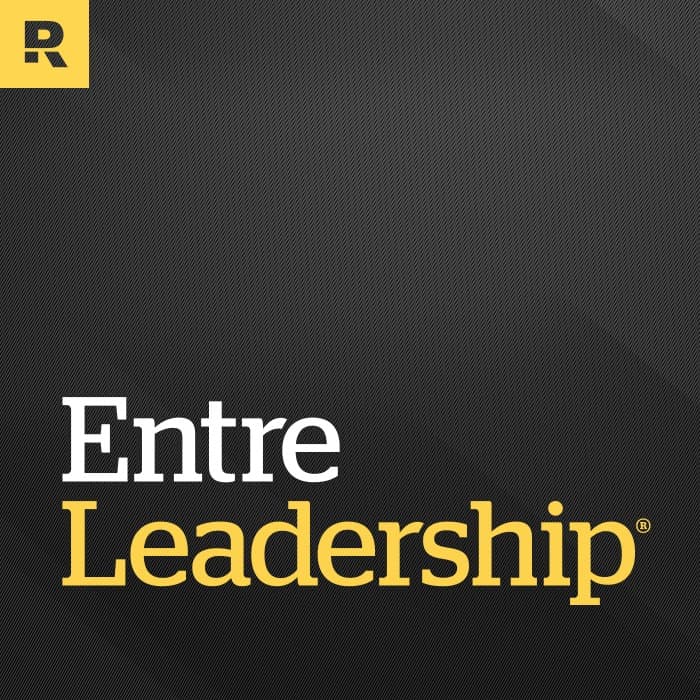 Hosted by Ken Coleman, the EntreLeadership podcast features lively discussions and tips on leadership and business by some of the top minds in the business, like Mark Cuban, Seth Godin, and more.
It's one of the top rated business podcasts on iTunes and a must-listen for all aspiring entrepreneurs.
**17. **Entrepreneurs On Fire![EOF-Podcast (1).jpg](https://spotlight.radiopublic.com/podsite/3cf52af7-832b-415b-8b50-ba60ab7197b2/a68ae671.EOF-Podcast %281%29.jpg)Entrepreneurs on Fire is an award-winning business podcast hosted by John Lee Dumas where he interviews successful entrepreneurs and shares strategies you need to fire up your entrepreneurial journey.
In his podcast, Dumas has interviewed over 2,000 entrepreneurs, including Seth Godin, Gary Vaynerchuk, Tony Robbins, Amy Porterfield, and more.
**18. **Duct Tape Marketing Podcast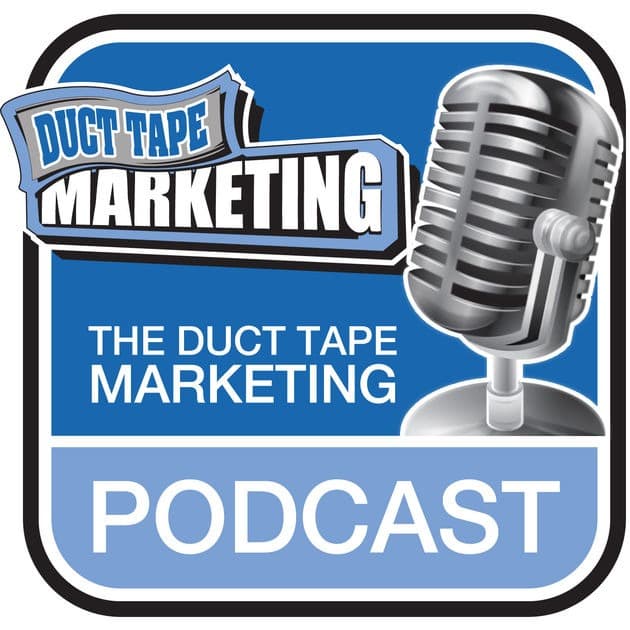 The Duct Tape Marketing Podcast is hosted by veteran marketing consultant and author John Jantsch. In the podcast, Jantsch interviews authors, experts, and thought leaders sharing business marketing tips, tactics, and resources.
19. MozPod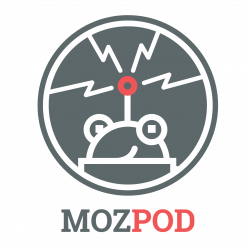 MozPod is an SEO podcast by Moz, focused on sharing lessons from digital marketing experts. All the episodes are hosted by instructors from Moz Academy who discuss a wide variety of digital marketing concepts from common terminology to recent changes and best practices.
**20. **The Deeply Graphic DesignCast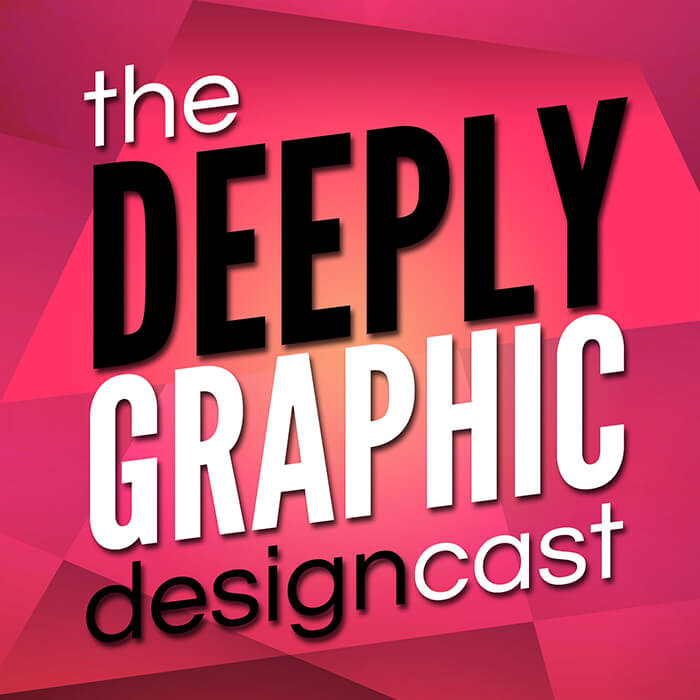 If you're seeking tips and tricks on graphic design, then you should listen to the Deeply Graphic DesignCast. Every episode of this podcast covers a new graphic design-related topic, and a few relevant tangents along the way. The hosts also answer listener-submitted questions in every episode.
**21. **The Art of Paid Traffic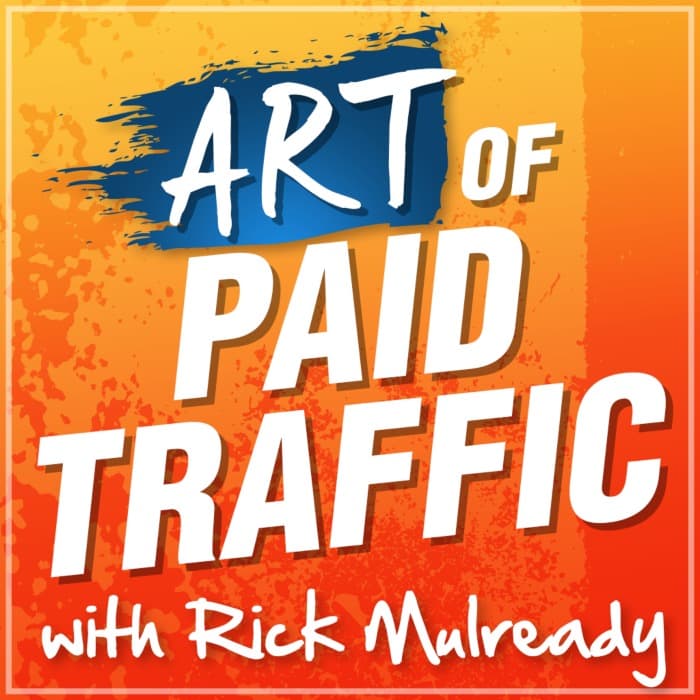 The Art of Paid Traffic is a business podcast by Facebook ads expert Rick Mulready from RickMulready.com. In the podcast, Mulready shares actionable online marketing tips, tactics, and strategies for growing and scaling your business.
BONUS:Marketing Mantra Podcast by 99signals ![Marketing Mantra Podcast Cover - 1400x1400.png](https://spotlight.radiopublic.com/podsite/3cf52af7-832b-415b-8b50-ba60ab7197b2/10661761.Marketing Mantra Podcast Cover - 1400x1400.png)Last but not least\, I'm including my own podcast in the list — Marketing Mantra. (Come on\, it's my list and I'm including it in the 'BONUS' section 🙂)
I started this podcast in August 2018 via Anchor. The aim of this podcast is to share marketing strategies and tactics that have worked for me at my blog and my digital marketing agency. Plus, I also share my thoughts on trending marketing stories, and interview marketers and entrepreneurs from time to time. Past guests on the show have included Matthew Woodward, Vlad Calus, Daniel Daines-Hutt, and more.
Conclusion
Hopefully, by now you've subscribed to all the podcasts featured here or at least a few that you found interesting, based on your current marketing needs.
Did I miss any of your favorite podcasts? If so, please comment below and let me know.
Related Articles